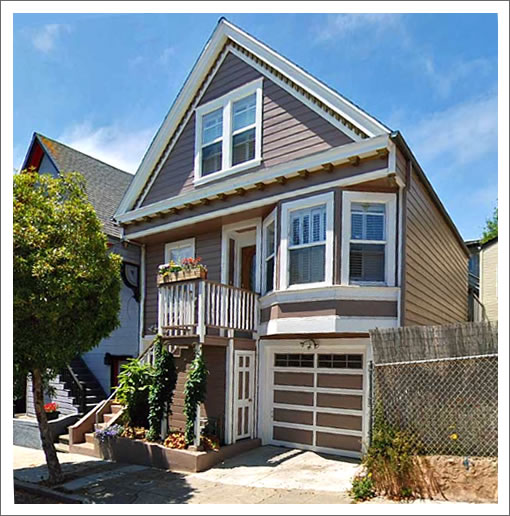 With a sale at $801,000 in August 2005, MLS based stats and reports reflect a Bernal Heights neighborhood comp at $843 per square foot for 172 Gates four and a half years ago. Keep in mind, however, that in addition to its official 950 square feet of finished space there are also 700 square feet of "unfinished."
From the listing at the time:
Beautifully remodeled home with views to the Bay, new buyer does not have to do anything to the home. Foundation was redone, new exterior and interior painting, new lighting, [hardwood] floors, kitchen, garden, new deck, and many more upgrades.
Back on the market in 2010 asking $798,000. But this time, no square footage listed.
∙ Listing: 172 Gates (3/1) – $798,000 [Redfin] [Map]