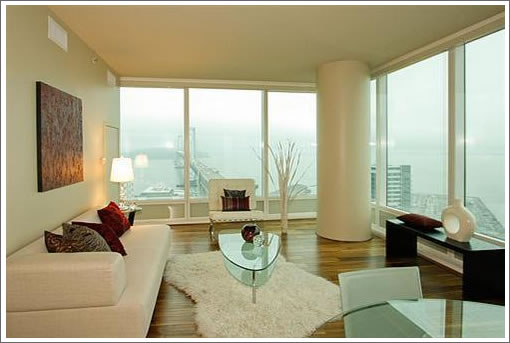 Priced by the One Rincon Hill sales office at $1,020,000 (not including any upgrades) on the first day of pre-sales in 2006, an upgraded 425 1st #2202 created quite a stir when it was resold two years later with a reported (and recorded) contract price of $1,300,000.
A few months later the two-bedroom view condo returned to the market asking $1,359,000. And a few weeks ago the second resale of 425 1st Street #2202 quietly closed escrow with a reported contract price of $1,150,000 (initially reported as $1,038,000).
At 1,309 square feet, that's $879 per square foot for one of the most coveted two-bedroom stacks at One Rincon Hill. And it's $48,000 less than #1902 ("over $60K in upgrades") is currently asking as well.
UPDATE: After our post yesterday the reported contract price for 425 1st #2202 was changed from $1,038,000 to $1,150,000 in the MLS and now matches its recorded sales price. Our post has been updated accordingly. In addition, the listing for 425 1st #1902 has since been withdrawn.