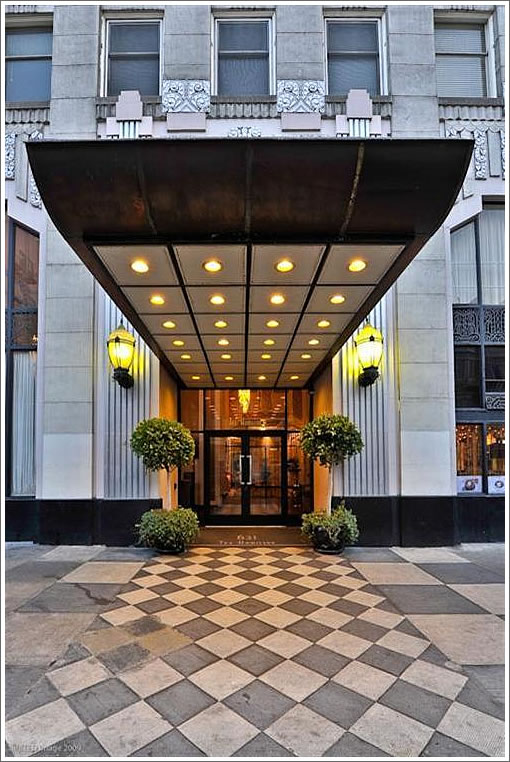 Listed for $379,000 last July then reduced to $369,000 and threatening "last chance before being withdrawn," 631 O'Farrell #504 was in fact withdrawn from the MLS.
Now back on the market in March asking $349,000. There were six studio condos in the Hamilton listed from $369,000 to $399,000 late last year, there are eight condos in the building priced from $289,900 to $399,000 listed today.
Purchased for $285,000 in January of 2005 (no word on improvements since). And the most recent sale in the building appears to be #1410: purchased for $360,000 in October of 2005, closed escrow on March 3, 2009 for a reported $270,000.
UPDATE: A sad bit of color on the recent sale of #1410:
#1410 was destroyed by someone who had a drug problem. The person owned the property, it was taken back by the bank, and then the person ended up squatting there. The person sold some of the items in the unit to pay for drugs. So, the unit was trashed, and it should not be used as a comparison for other units.
∙ Listing: 631 O'Farrell #504 (0/1) – $349,000 [MLS]
∙ Pay For 520, But Live Like 800 (With Bonus Points For "Trendyloin") [SocketSite]