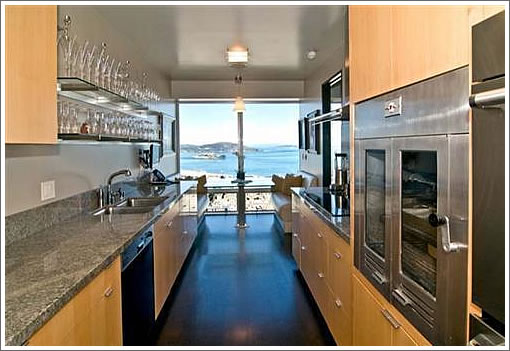 As we wrote in our September 2007 scoop:
Originally the developer's unit, #1701 in The Royal Towers (1750 Taylor) boasts panoramic bridge to bridge (and everything in between) views, as well as the only gas range in the building (yes, it's good to be the developer). And the 3,300 square foot three bedroom, four and one-half bath coop is now on the market for $7,000,000 (and $3,354 a month).
In contract a month later and closed for what tax records would suggest was around $6.8M (assessed value of $6,854,000 in 2008), the rather incredible (and almost incomparable) 1750 Taylor #1701 is back on the market today and asking $6,500,000. And interestingly enough, it appears the gas range is no longer (but there's now a built-in BBQ). Sweet.