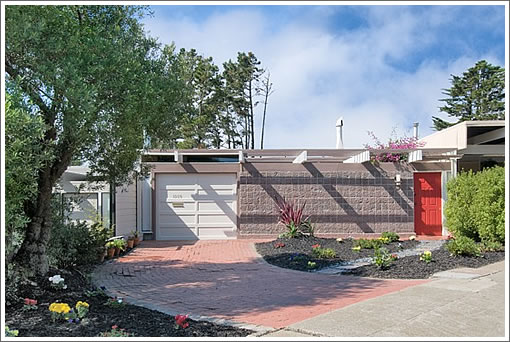 Asking $1,238,000 in October of 2007 the agents for 1005 Duncan were unable to find a buyer. So they renovated (Eichler purists look away). And raised the price to $1,275,000.


Back on the market today once again as "new." And now asking $1,150,000.
UPDATE (1/26): From a plugged-in reader:
We looked at this house in '07 and seriously considered putting in a bid, but the agents told us that there were 7 other interested parties and we just weren't interested in putting up a fight….They allegedly got six bids on the offer date, but they declined to sell because they were looking for something over asking.
∙ Listing: 1005 Duncan (4/2.5) – $1,150,000 [MLS] [1005duncan.com]
∙ Duncan Chic (No, Not Sheik): An Eichler Up In Diamond Heights [SocketSite]