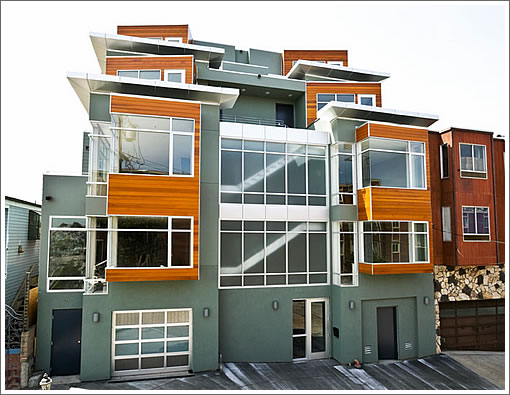 Listed five months ago and priced at $1,949,000, and then reduced to $1,649,000 three months after that, 4121 Cesar Chavez #6 was listed anew yesterday for $1,599,000. That's an "official" two days on the Noe Valley market according to those sell side stats.
Also "newly" added to the MLS, 4121 Cesar Chavez #2 with a list price of $998,000 ($778/sqft). In the words of a plugged-in laura four months ago:
These units are indeed spectacular, particularly the upper floor units 5 &6. These won't move at their current price point and my agent (who's VERY well connected to the SF agent network) advised me to sit back and wait til this drops to at least $800 per.
As always, it's good to be connected and plugged-in.
Oh, and while 4121 Cesar Chavez #1 is now in contract with an "original" list price of $1,198,000 ($771/sqft), it's a plugged-in tipster that reminds us they were once asking $1,349,000. Remember to adjust those industry reports accordingly.
∙ Listing: 4121 Cesar Chavez St #2 (2/2.5) – $998,000 [MLS]
∙ Listing: 4121 Cesar Chavez St #6 (3/2.5) – $1,599,000 [MLS]
∙ It Gets A Little Easier To Reach The Summit (4121 Cesar Chavez) [SocketSite]