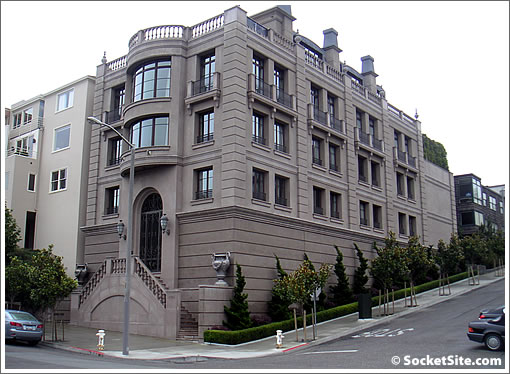 While we first heard about the deal a few weeks ago, as it was a private transaction we made the decision not to publicize it until the deal was done. Now it is. And if our original source is correct, this really was a case of rich foreign buyers.
The tale in a nutshell as we were told: wealthy British couple take a fancy to 37 Raycliff Terrace (a.k.a. 2799 Broadway) which isn't on the market (not even quietly); uberagent Malin Giddings rings said doorbell (those 'no solicitation' signs never work) and presents a "make me move" kind of offer ($29,000,000); owner graciously accepts.
Of course the fact that Malin represented the sellers when they bought the lot back in 1998 for $3,250,000 probably helped as well. And you've got to love the irony.
UPDATE: And if a plugged-in reader is correct, said British buyers are the founders of social networking website Bebo (which was sold to AOL for $850M earlier this year).