Façade Before: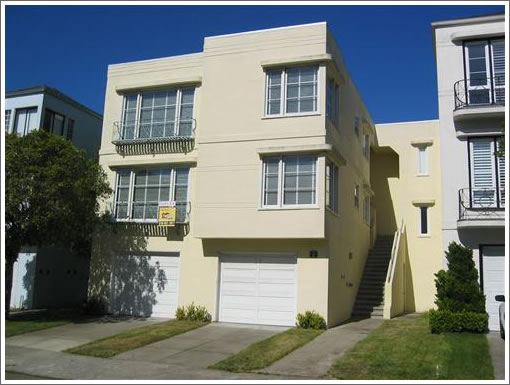 Façade After: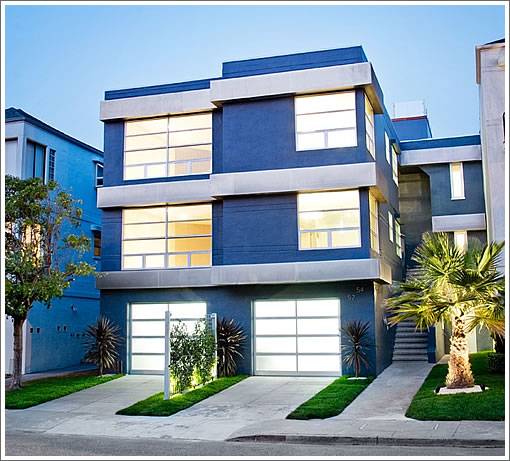 It's a top-to-bottom contemporary deco remodel of a two-unit building in Laurel Heights (52-54 Iris). And yes, it's sure to elicit strong reactions (one way or the other). A couple of features that stand out: glass entry doors, new aluminium windows from a similar company to Graceland Windows and Doors, for more modern looking windows and window frames, as well as being better energy efficient also, and garage doors so the building looked uniform and matched well on the exterior, we did consider contacting a garage door repair company as they existing ones were still in good stead however even if repaired they still wouldn't fully match the desired look we were after so we decided new would be best; also textured walls; and a glass wrapped Ipae terrace above (with surprisingly good views).
And even if it's not your style, but you're considering a remodel of your own, do pay particular attention to the transformation of what were single bathrooms (on the main floors) into two.
Continue on for a few more before and after shots (as well as comments).

Kitchen Before: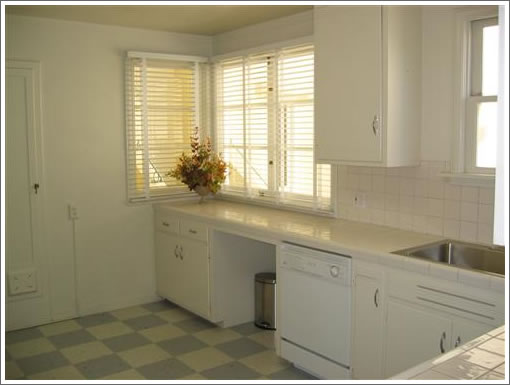 Kitchen After: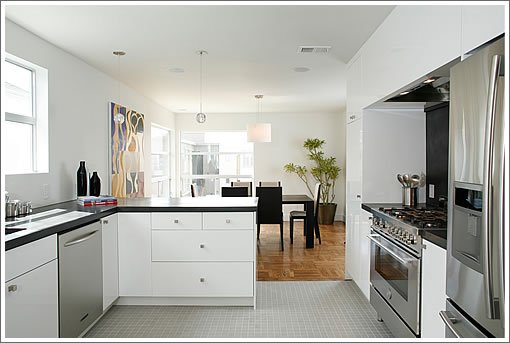 Living Room Before: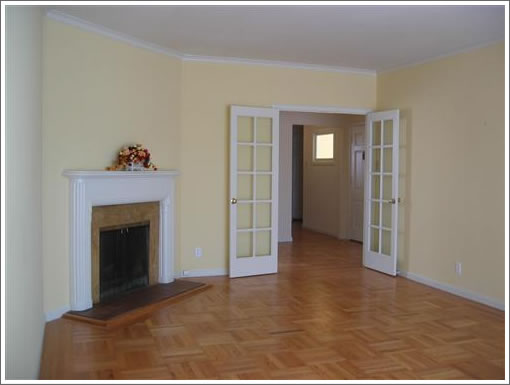 Living Room After: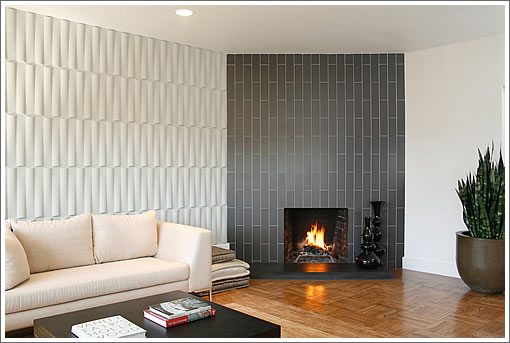 ? Listing: 52 Iris (3/3.5) – $1,869,000 (TIC) [decolaurelflats.com] [MLS]
? Listing: 54 Iris (2/2) – $1,379,000 (TIC) [decolaurelflats.com] [MLS]