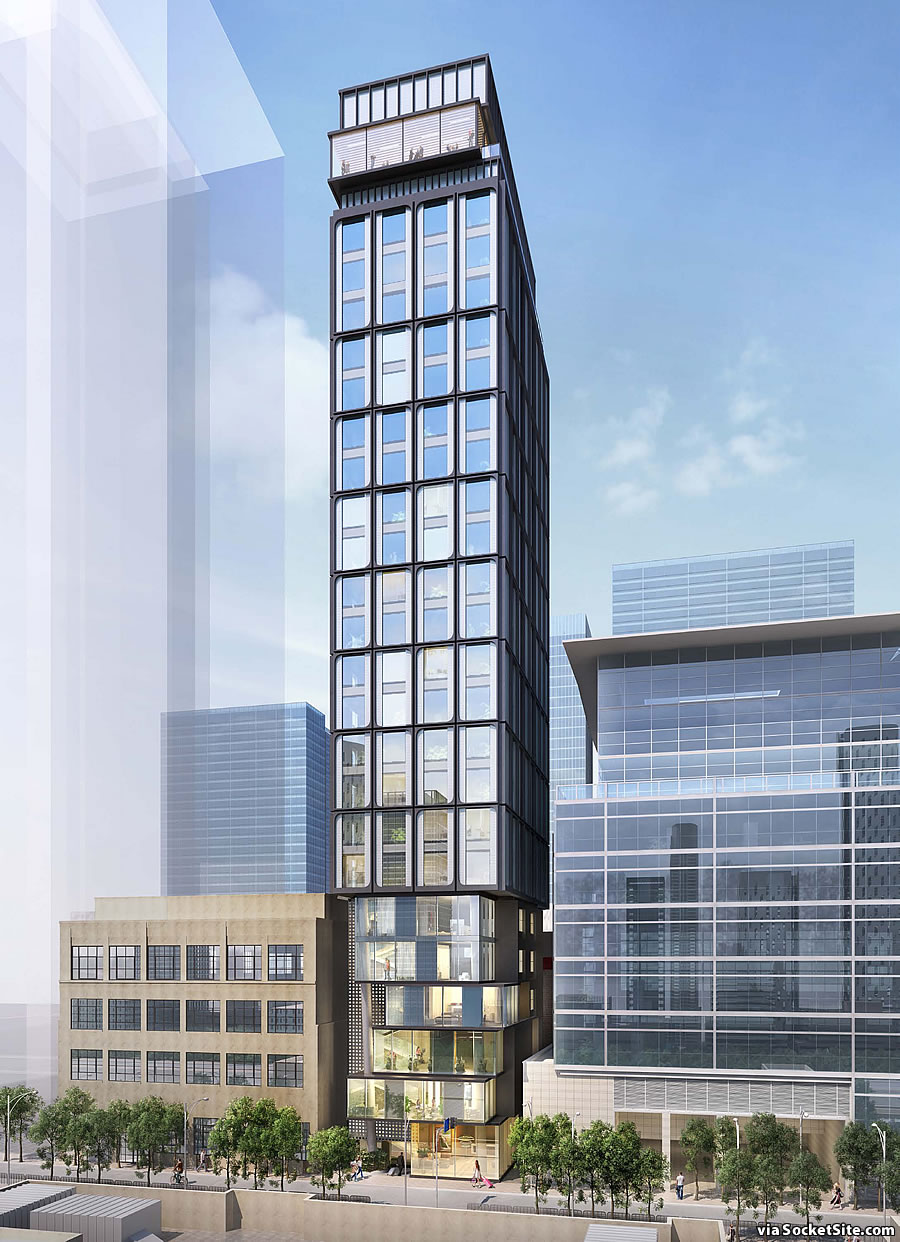 As we first reported earlier this year, plans for a slender 25-story hotel to rise up to 260 feet in height on the 4,000-square-foot parking lot site at 36 Tehama Street have been drafted.
And as designed by Handel Architects for J Street Hospitality, the Transbay District tower would be outfitted with 185 "micro guestrooms," measuring an average of 180 square feet apiece, stacked on a base of floating glass blocks and topped with a lounge and open rooftop bar.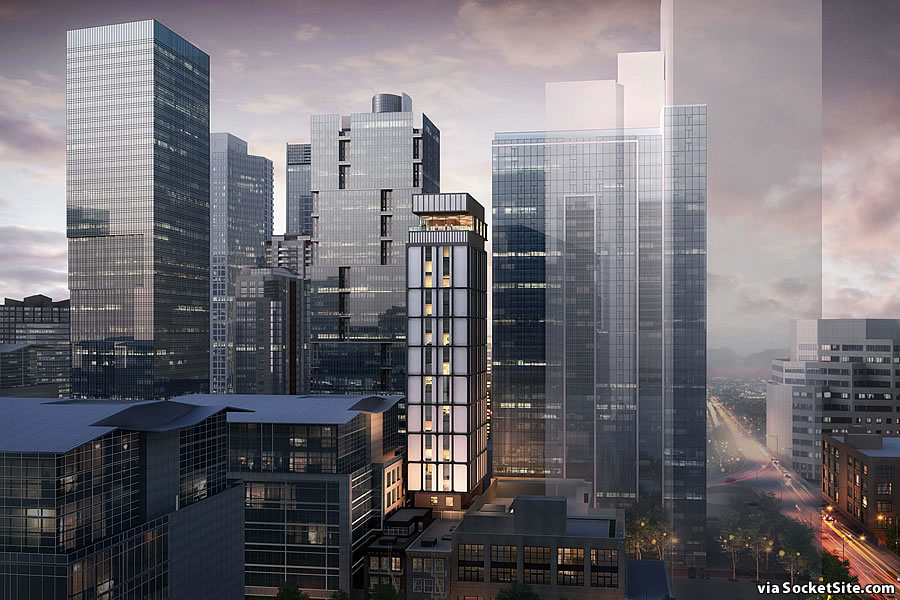 To quote Planning's preliminary assessment of the proposed project, which was just finalized, "the project is generally consistent with the overarching objectives of the [Transit Center District Plan]."
And while there is a potential issue with respect to compliance with Section 132.1(d) of San Francisco's Planning Code, which provides for a minimum separation between area towers in order to ensure "adequate light and air" for all, keep in mind that there are exceptions and concessions that can be made, especially for structures that are less than 300 feet in height.