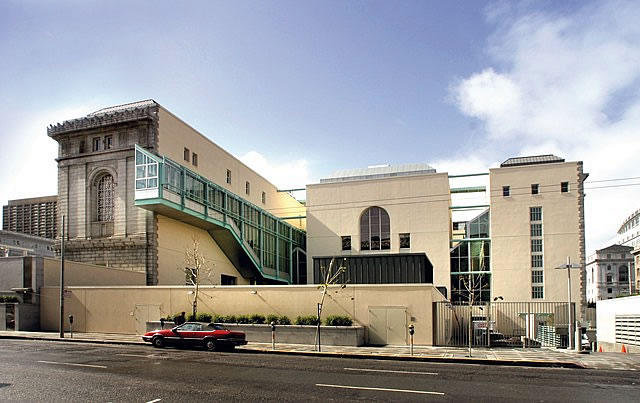 The proposed $25 million expansion of San Francisco's Asian Art Museum at 200 Larkin Street has been rendered and the plans are about to be presented to San Francisco's Architectural Review Committee for feedback prior to seeking the city's approval to proceed.
Designed by architect Kulapat Yantrasast of wHY, the new "exhibition pavilion" expansion at the eastern edge of the property, fronting onto Hyde Street, includes a one-story addition, with a new roof terrace and canopy structure, to be built atop the museum's existing conservation studio which was built in 1998 in anticipation of a future vertical expansion.
An ornamental façade screen of extruded aluminum components would wrap the expansion and most of the structure below, with a proposed matte finish and champagne color to complement the building's limestone façade.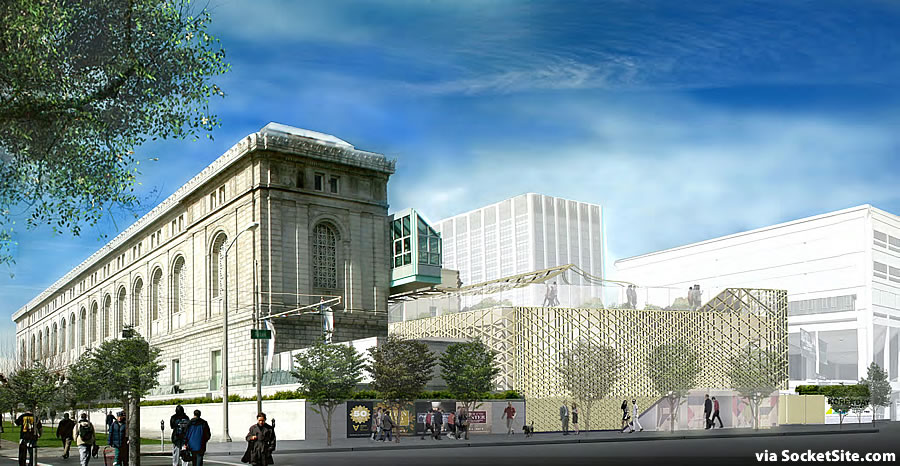 Access to the new roof terrace would be primarily accessed from Samsung Hall by way of a new doorway within an existing window opening on the east wall, and would be used for both outdoor sculpture exhibits and as a flexible open-air dining or events area.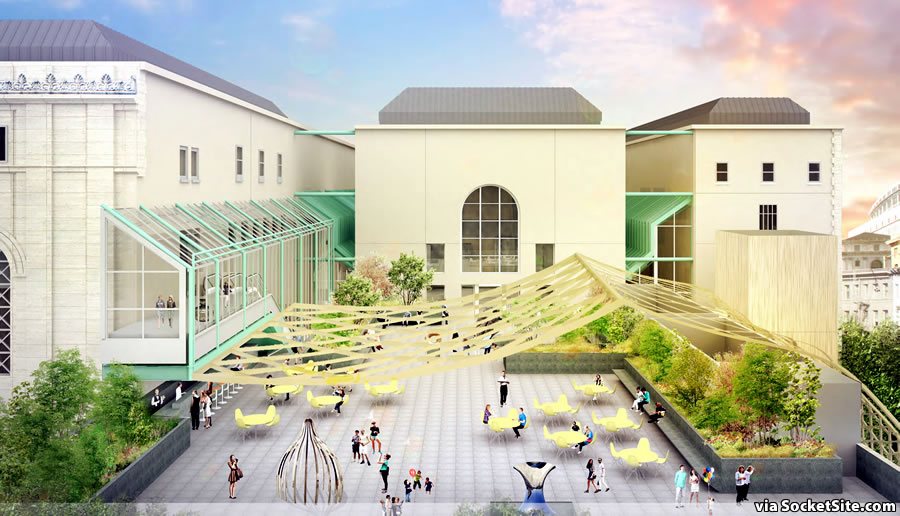 The façade screen would rise over the terrace from the north to form a perforated canopy structure over the terrace which would terminate at the base of the Gae Aulenti-era glass walkway and a possible outdoor bar.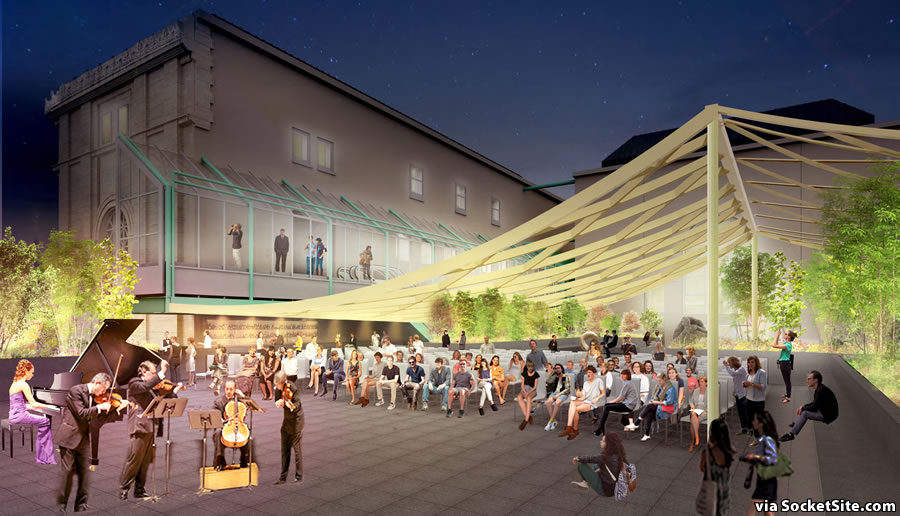 Owned by the City and occupied by the Asian Art Museum via a long-term lease, the 200 Larkin Street building, which is a contributing resource to the Civic Center Landmark District, was constructed as the city's Main Library in 1916, designed in a neoclassical Beaux Arts style by architect George A. Kelham, with alterations in 1996 by architect Gae Aulenti as part of the building's conversion to museum space.