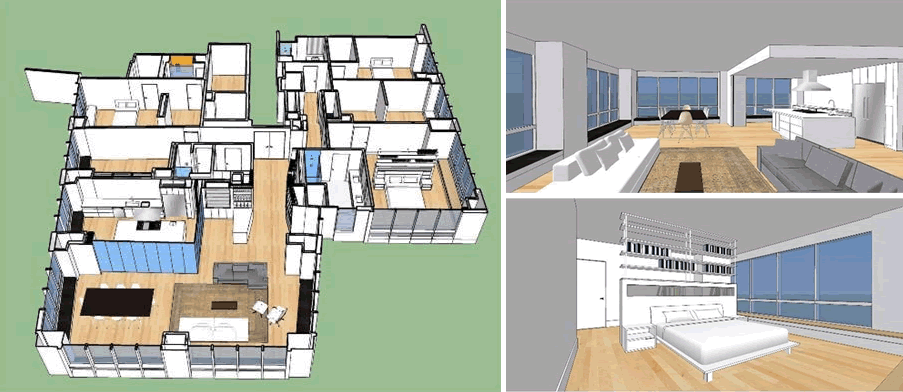 Asking $5.95 million at the end of 2014, the 2,757-square-foot unit #22A on the twenty-second floor of the Four Seasons Residences was reduced to a shell following its approval to be merged with the adjacent unit #22B to create a 3,600-square-foot "super unit," and its price was subsequently reduced to $4.85 million as well.
This afternoon, the price for 765 Market Street #22A, which was purchased for $3.42 million in 2006, was reduced to $3.9 million.
And the price for the adjacent 765 Market Street #22B, which was purchased for $1.75 million in 2008 and was briefly in contract last year when listed for $1.55 million, has just been reduced to $1.45 million.