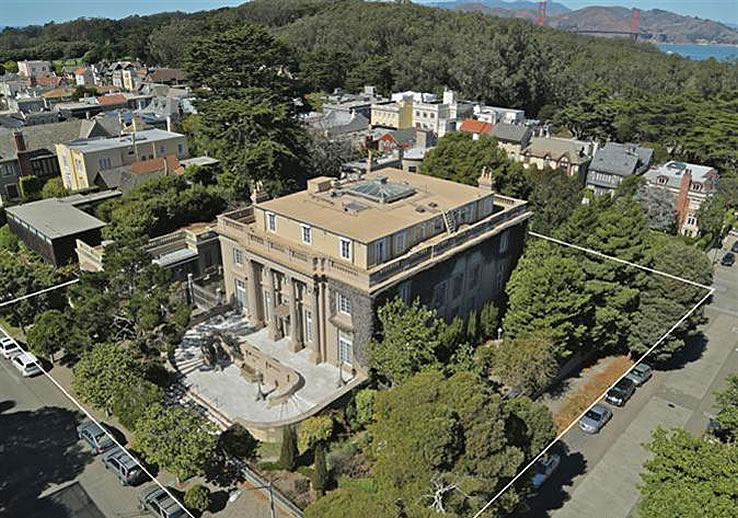 Despite a million dollar price cut earlier this year, and having last been listed for $18 million versus the $20 million which was paid for the Presidio Heights property in 2007, the listing for Halesy Minor's 18,000 square foot mansion at 3800 Washington and its adjacent 2,600 square foot guesthouse has just been withdrawn from the MLS without a reported sale.
Modeled after Le Petit Trianon in Versailles France, the property had been listed for $25 million in 2012.
Having topped the list of the Top 500 Delinquent Taxpayers in California in 2013, Mr. Minor soon thereafter filed for Chapter 7 bankruptcy, listing liabilities of $50 million to $100 million and assets of $10 million to $50 million, including the home.
No word on whether or not the mansion will reappear on the MLS at the beginning of the year listed "anew," or if Mr. Minor, now the CEO of a bitcoin venture, will be attempting to reclaim and remodel the home.