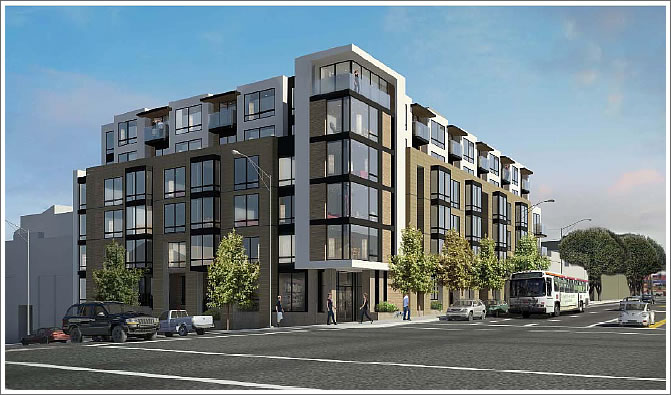 Having sat underdeveloped since 2005, the development of 480 Potrero Avenue was approved by San Francisco's Planning Commission this past August but then appealed two weeks later, an appeal which was denied by San Francisco's Board of Appeals last month.
Since a rehearing request was not filed within 10 calendar days of the Board's decision, the project approval for 480 Potrero Avenue became final on December 3.
As soon as a building permit is issued, construction on the six-story building rendered above with 75 new residential units over 970 square feet of ground-floor retail and 47 parking spaces at the corner of Potrero and Mariposa can now commence on the site.