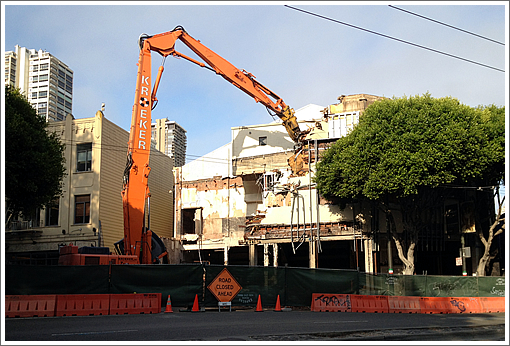 The demolition of the derelict North Beach Pagoda Theater is underway.
Once the theater is demolished, a shaft to extract the boring machines for San Francisco's Central Subway project will be constructed upon the site which MUNI has leased for two years at $131,250 per month.
And once the machines are extracted and the shaft is closed, construction of The Palace at Washington Square, a five-story building with 18 dwelling units over a 4,700 square foot restaurant and parking for 27 cars, but no new North Beach Subway station, is slated to commence.