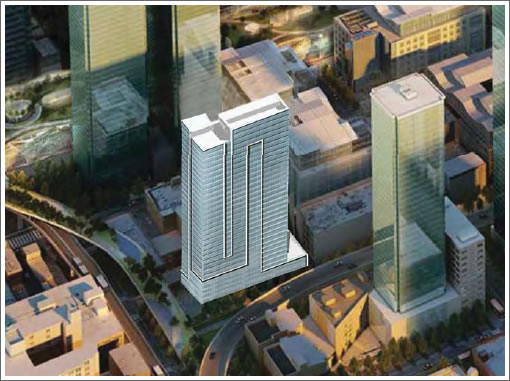 As we first reported a few weeks ago, the original plans for a 550-foot tower designed by SOM to rise at 41 Tehama have been shelved and Fritzi Realty is moving forward with new plans for a 342 foot tower designed by Arquitectonica to rise on the site.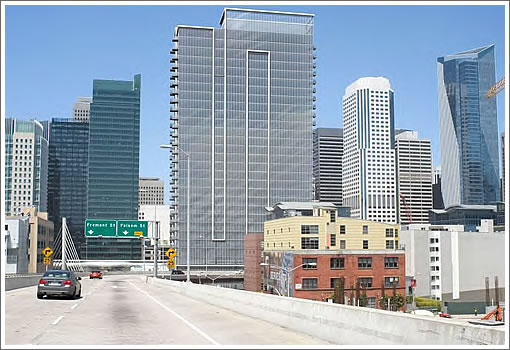 The proposed tower would be set back approximately 59 feet at ground level from the western property line, the vacant space created by the setback would be occupied by a 4,460-square-foot common open space plaza:
As plugged-in people should know, the site is adjacent to Oscar Park: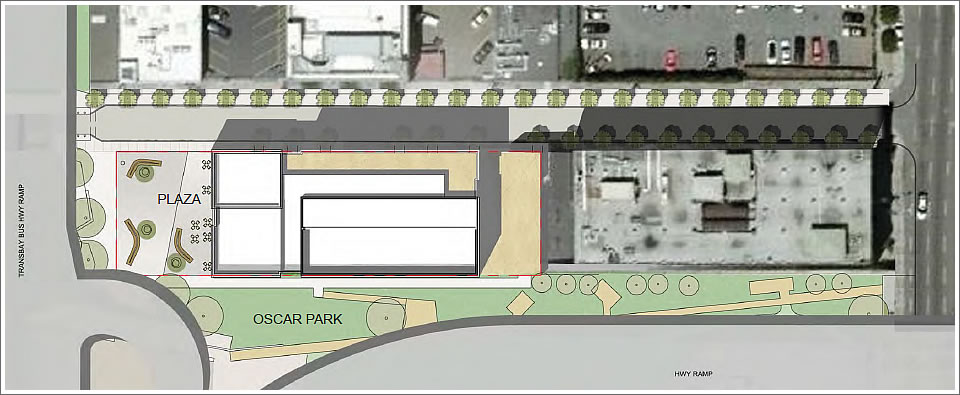 Up for approval by San Francisco's Planning Commission this week, the construction of 41 Tehama will take approximately 24 months and yield 325 units (20 studios, 205 one-bedrooms, 100 two-bedrooms), 49 of which would be Below Market Rate (BMR). The number of proposed parking spaces is down to 241 with parking for 104 bicycles as well.
∙ Reaching Out For A 32-Story Residential Tower To Rise At 41 Tehama [SocketSite]
∙ 41 Tehama: Fritzi Sees The City's 350 Feet And Raises It Another 200 [SocketSite]
∙ Oscar The Park: Designs For An Acre Of Outdoor Space Downtown [SocketSite]