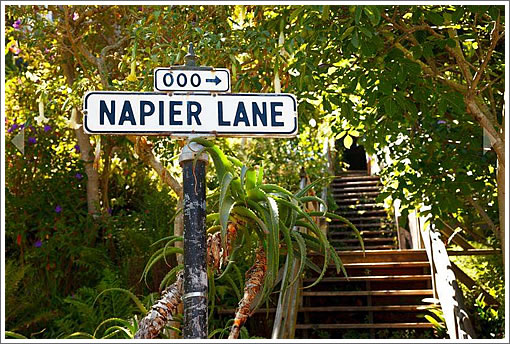 Napier Lane holds a special place in our hearts. It is quintessential San Francisco: an enclave of quirky homes that are perched along a wooden byway on the side of Telegraph Hill, can only be reached by way of the Filbert Steps, and offer sweeping views of the bay.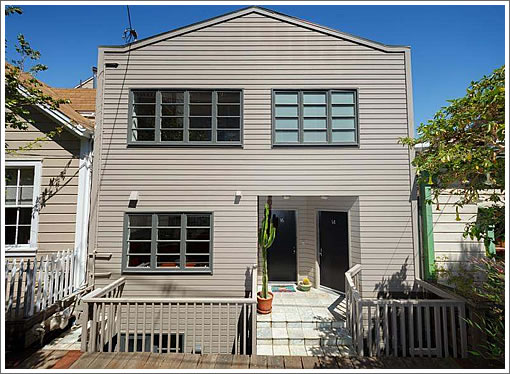 In 1999, the 1,800 square foot condo at 16 Napier Lane was purchased for $845,000. In 2003, the owners of number 16 purchased the 750 square foot number 14 for $575,000.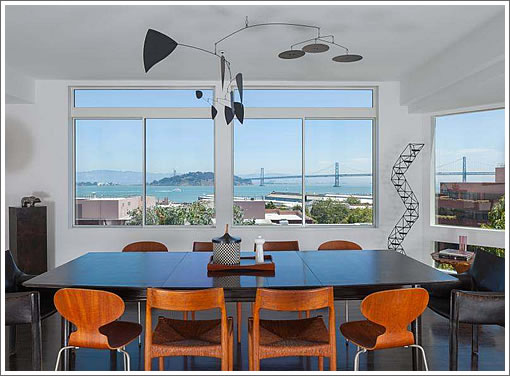 Remodeled in 2007, the two-unit building which was built in 1991 is now back on the market as a modern single-family home with two front doors and listed for $2,450,000.


And no, there isn't any parking.
∙ Listing: 14-16 Napier Lane (3/4.5) 2,750 sqft – $2,450,000 [Sotheby's]
∙ Your Chance To Live On Napier Lane (22 Napier Ln) [SocketSite]
∙ Filbert Steps: Stairways of San Francisco [sisterbetty.org]