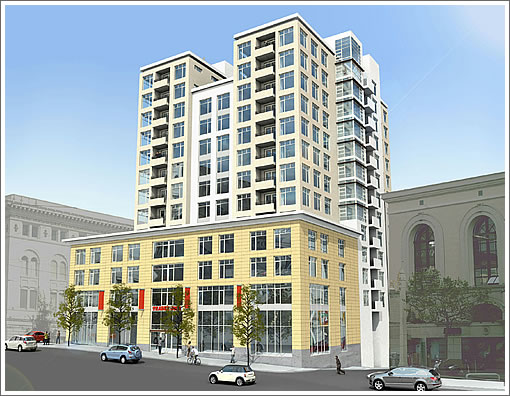 Permits to demolish the long shuttered Galaxy Theater at 1285 Sutter Street and erect a 13-story building with 107 condominiums over 10,000 square feet of retail (Trader Joe's lease for which expired) and basements for 127 parking spaces were approved last week.
As a plugged-in tipster reports, the site which was purchased by Portland, Oregon based developer Gerding Edlen for $9.25 million (versus an $18 million ask in 2008) has since been fenced off and demolition is imminent.
If all goes as currenlty scheduled, the new building should be construction complete and ready for occupany and retailing in early 2013. As always, we'll keep you plugged-in.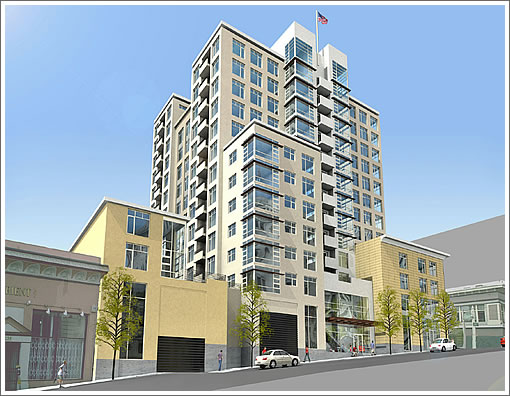 UPDATE: As a couple of plugged-in readers quickly note, while Trader Joe's was once slated to occupy the ground floor retail at 1285 Sutter as rendered above, it's rather unlikely they'll do so considering their plans to open at 1401 California.
∙ 1285 Sutter: Fully Entitled, Retail Pre-Leased, And…On The Market [SocketSite]
∙ From Cala To Condos To Trader Joe's At 1401 California [SocketSite]