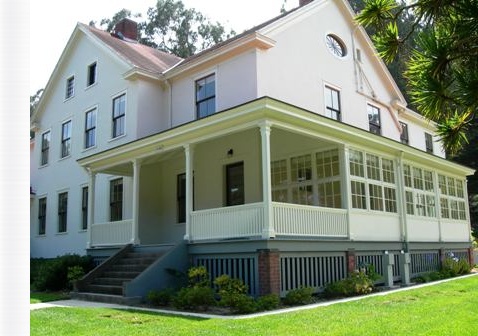 From a "plugged in" tipster:
Remember when bidding wars were to buy a place? Now they're taking place over rentals in the Presidio.
Two or three years ago, the Presidio couldn't give these places away, with units sitting empty for months. But in the last few months, the park has been inundated by wealthy homeowners trying to cash out and move. And the park has not forgotten its "mandate" to make money. It is holding formal auctions for its more desirable properties, demanding among other things that prospective renters not only prove their financial wherewithal, but also propose such details as precise rent escalations. Rumor around here is that one place went for $3,000 over asking (yes that's over asking) and that someone offered to spend over $100k of their own change to renovate an officer's home.
Case in point, 1304-B Kobbe Avenue a "5-bedroom, 2.5-bath home…built in 1902 as officers' housing" in Kobbe Terrace, and currently available for a "Minimum Monthly Rental Rate" of $10,800 ("stainless steel appliances" included). If you're interested, the home will be open this Friday (8/25) from 2:00 to 4:00. (And don't forget to include a "Rent escalation factor" in your proposal.)
∙ $10800 / 5br – OPEN HOUSE TOMORROW [craigslist]
∙ The Presidio: Kobbe Terrace [presidio.gov]